Are you an ambitious, resilient and motivated sales professional?
As a business we identify, recruit and invest in people who are ambitious and determined to develop and achieve regardless of experience and educational background.
The role of Recruitment Consultant is varied and demanding, but here at Navartis we support, train and develop you to reach your full potential and become a successful Recruitment Consultant.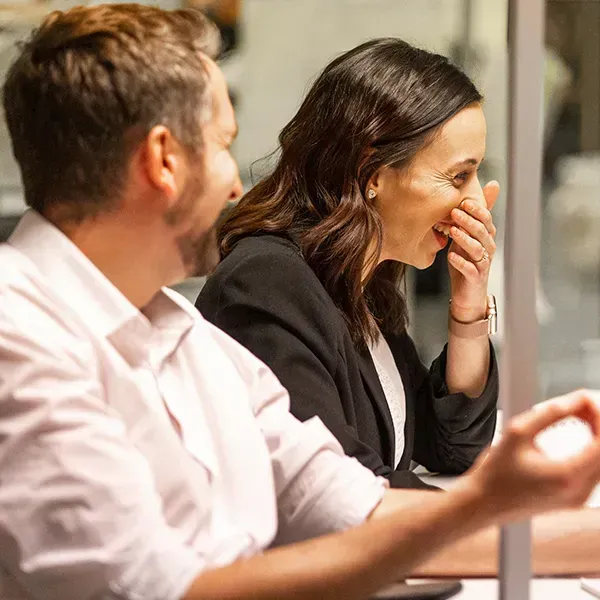 of our Leadership team started as a Trainee Recruitment Consultant
of our employees would recommend to a friend (Glassdoor)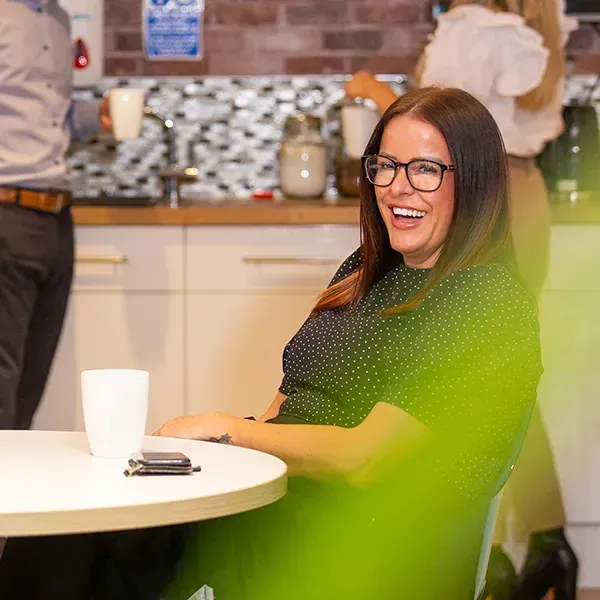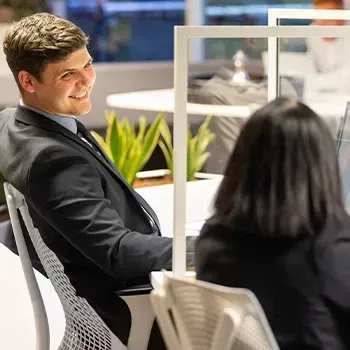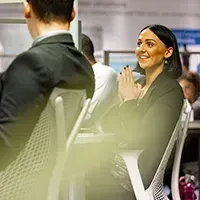 Our culture is all about achieving greatness
Through continuous improvement and never wavering on our belief that mediocrity is unacceptable, both as individuals and collectively as a company. By taking pride in everything we do, we can offer a great environment that allows individuals and teams to thrive.
Our culture has been built around our people and allowing them to flourish both personally and professionally. We work hard to ensure our people are fully supported from the minute they walk through the door, allowing them to achieve everything they want to in their career.
We also make a huge effort to ensure we celebrate our successes in style. Every quarter we put on a big event to celebrate our success both as a team and individually.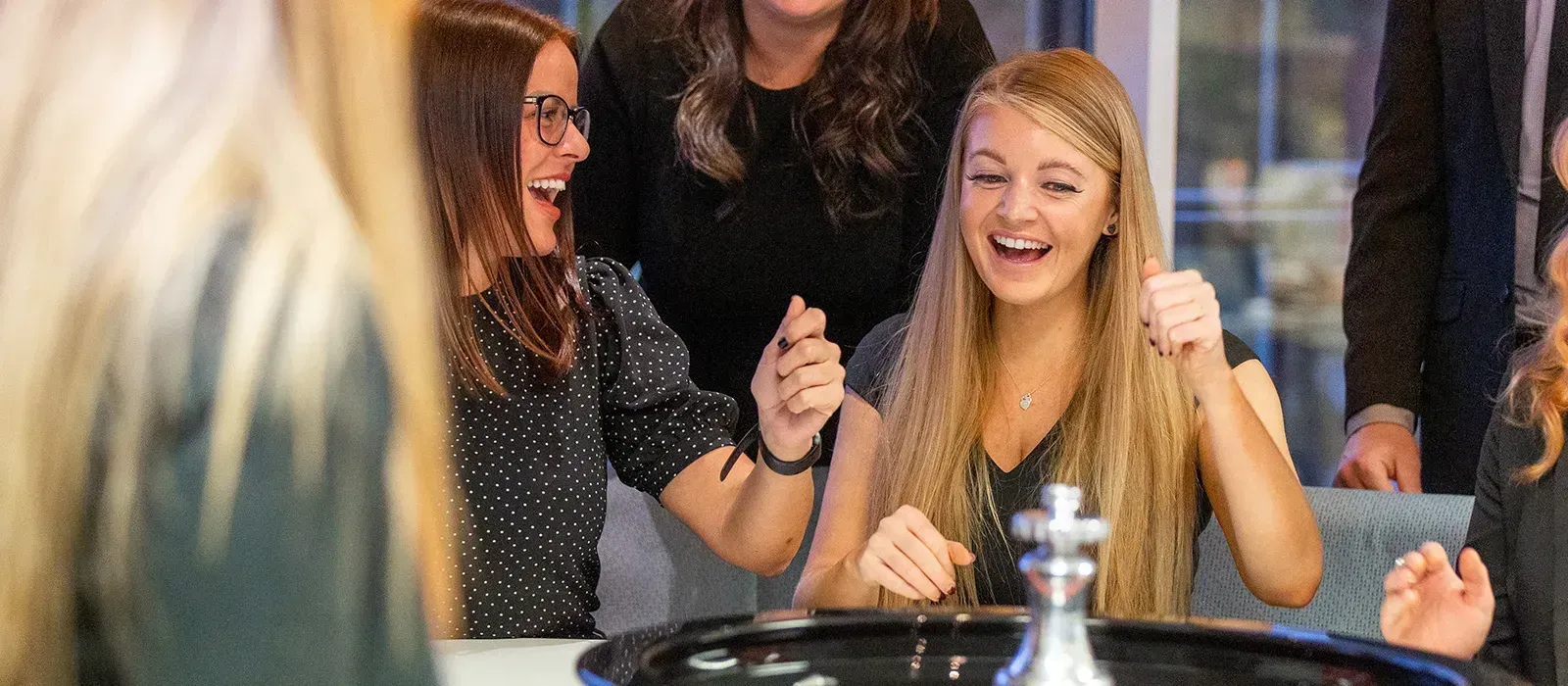 ​Fantastic career progression opportunities, financially rewarding and well-structured bonus scheme
Senior Recruitment Consultant (Glassdoor Review)
​Friendly and bustling office, which is a pleasure to work in. Great training given and constant ongoing support from the managers
Principal Recruitment Consultant (Glassdoor Review)
​Great Environment, Personalised Training and ongoing support
Senior Recruitment Consultant (Glassdoor Review)
​It is the best team I have worked with in my career throughout different industries
Recruitment Consultant (Glassdoor Review)
​Excellent training from my manager and the rest of the team I am in, the company invest time with you from the get go
Trainee Recruitment Consultant (Glassdoor Review)
At Navartis your career is yours to decide
We believe in promoting from within and you don't have to wait for a management role to become available in order to progress. If your goal is to become a Managing Consultant or Business Manager, then we will build a team around you and coach you on every step of your journey. If management isn't the path for you, then our Principal Consultant role allows you to run your own desk, generate new business, develop existing clients, and focus on making placements.
At Navartis your career is yours to decide. So whatever your goals we will provide the support and expertise to help you meet them.
Trainee Recruitment Consultant
From the start, you'll go through our comprehensive induction and industry leading training programme. From doing this you will gain the skills and confidence to make placements from day one and will earn yourself commission.
Recruitment Consultant
More training will sustain you to take on more responsibility, develop and manage your own clients plus help you apply your recruitment knowledge and establish your business reputation.
Senior Recruitment Consultant
Your authority grows and you utilise your skills and experience to create business opportunities for yourself and others. You manage and mentor trainees in line with the company values and vision.
Managing Consultant
These are the first steps you take into management. More training will allow you to run a team of up to 8 consultants. You'll be coaching, developing and guiding them, in addition to contributing with your own billing.
Principal Consultant
As a sector professional, you will build trustworthy, long-lasting relationships with key clients. Plus, you will be a role model driving new initiatives and incentives and be one of the top billers in your sector.
Business Manager
Your attention moves from your own billing to supervising a profit centre, creating business plans and driving the performance. You will supervise between 12 - 25 people and these will often be sector focussed e.g. Rail or Power.
Director
You are one of our business leaders and will be responsible for taking critical decisions at a company level. You'll be deeply involved in the strategy, direction and the future of your region.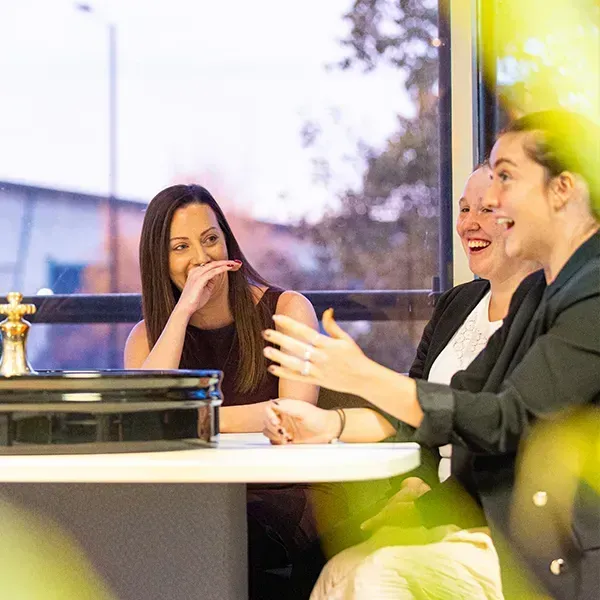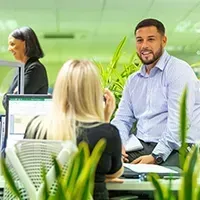 We have prioritised and invested in developing a world class Learning and Development department, which is engrained as part of our business. We have a learning culture that is embraced by those at every level of the business.
At Navartis, we believe that by offering professional development and providing the support, guidance and training to achieve this development that we set ourselves apart from the competition and attract and retain the highest calibre of people.
Our Trainee Recruitment Consultants receive a tailored training programme, which starts the moment you walk through the door and flexes to suit your career aspirations. Our training is not just aimed at those new into the business but continues throughout all the stages of your career, including structured management training for those who aspire to being future leaders in the business
Our training is delivered by experienced trainers who have not only worked in our business as Recruiters and Managers but who are also fully qualified trainers to a CIPP standard.
We offer a comprehensive benefits package, which over time you will see further benefits available as you progress your career with us. Here are just a few of the many benefits and perks we will offer you.
Beer & Prosecco O'Clock Fridays